Try Matrix Now
To get started using Matrix, pick a client and join #matrix:matrix.org. You can also check the Matrix Clients Matrix to see more detail.
Let's go deeper
Matrix is a whole ecosystem of matrix-enabled clients, servers, gateways, application services, bots, etc. If you'd like to learn more, this page aims to collect all known Matrix projects. To add a new one (or update an existing one), you can submit a PR to the matrix.org project on github - the existing projects can be found here - or just let us know in the #matrix:matrix.org room.

Clients
Servers
Synapse
Matrix.org homeserver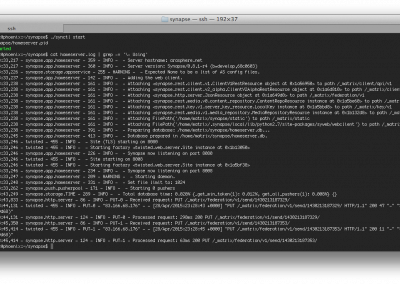 bullettime
An experimental golang Matrix homeserver
Ruma
Ruma is a server written in Rust.
Dendron
Discontinued in favour of Dendrite ("Dendron, done right")
Matrex
A WIP toy Matrix server implementation in Elixir.
Dendrite
Dendrite (aka 'Dendron done Right') is a next-generation homeserver written in Golang
mxhsd
mxhsd is Matrix Homeserver aimed towards entities who want to have in-depth control of their servers
Construct
Construct is a C++ Matrix Homeserver
Transform
Transform is a matrix homeserver built using Typescript and Redis.
Application Services
SDKs
Bots
Bridges
Other