Just a quick note to say thanks to everyone who came to talk to us at SMR9 yesterday. SMR is a great way for developers looking for jobs and startups needing engineers to have a chat.
We had a very busy day with plenty of people interested in Matrix and eager to join the team. We received a lot of CVs and will get back to you - but in the meantime please check out our code and come say hi in the Matrix HQ room, using any of these Matrix clients!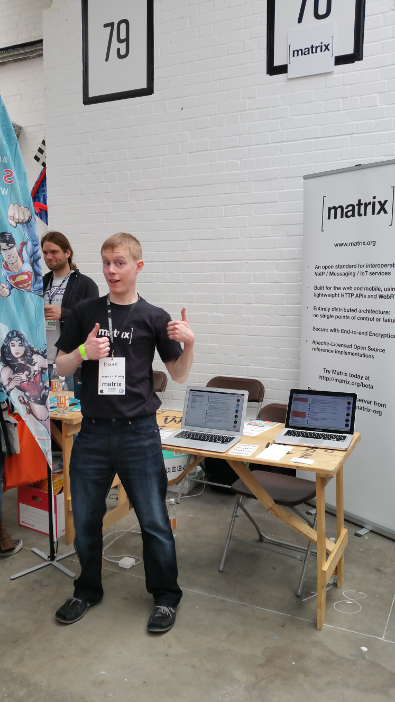 If you missed SMR, or just generally is interested in working for Matrix.org - please feel free to send your CV to us - we need all kinds of developers, with skills ranging from backend and frontend to mobile development!