Well now, Synapse 1.3.0 is here.
The main thing to know about 1.3.0 is that is contains performance improvements to reduce disk I/O and reduce RAM usage. We've been running it on matrix.org for a week or so and are really pleased with the results.
Check out our message send heat map.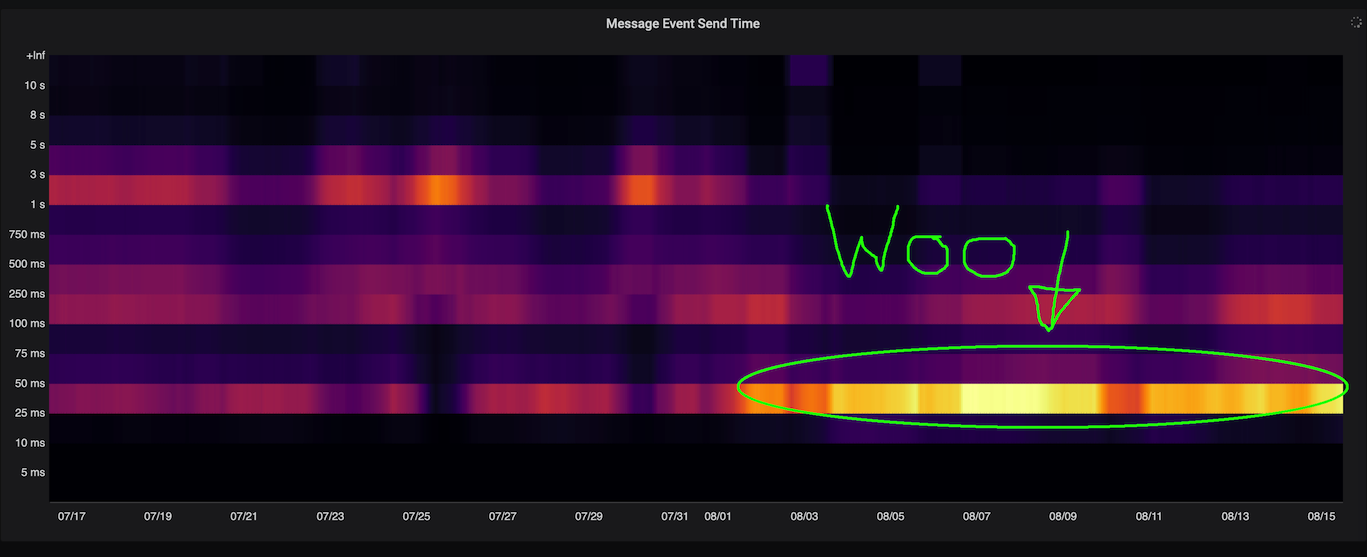 Other than that there are a bunch of bug fixes and tweaks to generally make things run more smoothly.
As ever, you can get the new update here or any of the sources mentioned at https://github.com/matrix-org/synapse. Also, check out our Synapse installation guide page
The changelog since 1.2.1 follows:
Synapse 1.3.0 (2019-08-15)
Bugfixes
Fix 500 Internal Server Error on publicRooms when the public room list was cached. (#5851)
Synapse 1.3.0rc1 (2019-08-13)
Features
Bugfixes
Deprecations and Removals
Synapse now no longer accepts the -v/--verbose, -f/--log-file, or --log-config command line flags, and removes the deprecated verbose and log_file configuration file options. Users of these options should migrate their options into the dedicated log configuration. (#5678, #5729)
Remove non-functional 'expire_access_token' setting. (#5782)
Internal Changes